MEMBERSHIP OFFER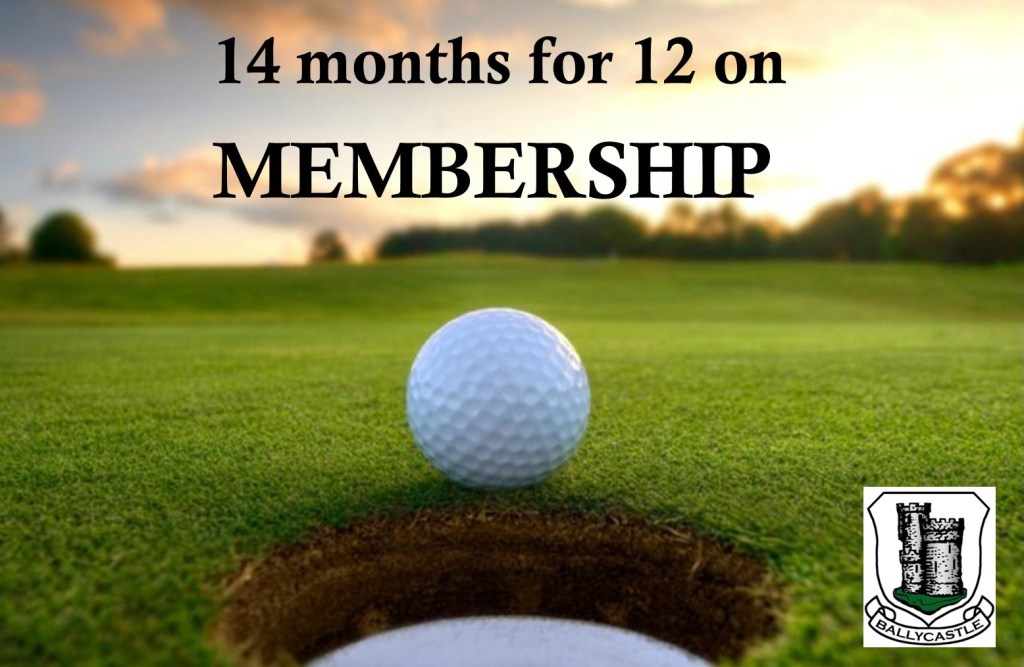 Golfing is a great game to play that promotes physical fitness and can also be a lot of fun. It has also been said to have many benefits for your health such as reducing stress and anxiety. Playing 18 holes of golf can be about the same as walking 3-5 miles all the whilst burning hundreds of calories.
Here at Ballycastle Golf Club, we have something for every golfer, whether you are a beginner, a novice or experienced golfer. There are opportunities to play in regular club competitions or you may just prefer to play friendly and informal golf.
For a limited time only, we are offering new members 14 months membership for the price of 12, so if you are interested in playing we'd love to hear from you.
October News